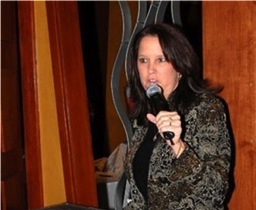 For a second time it appears that "The Dash" poem is going viral, well maybe not the poem itself, but the author of said poem may very well be reeling from the Streisand Effect today. After winning a court appearance, the author touted her "win" to the Marietta Daily Journal in a completely one-sided story penned by *Bridgette Bonner who didn't even have the wherewithal to contact anyone from the opposing side. *Bridgette Bonner instead opted to take Ellis's quotes only as fact…so much for fact checking and fair and balanced reporting. The comment section was quickly removed after a war of words broke out between Ellis supporters and ELI supporters including April Brown who has clearly been the most vocal adversary of Linda Ellis. To top it off, someone stupidly posted The Dash poem in its entirety. Coupled with this story was an article on PDNonline which was a bit more balanced with regard to quotes from both sides. The article also gained some attention, but in retrospect pales in comparison to which was to come in the very near future.
Oscar Michelen, Legal Advisor and Spokesperson made a statement which quickly grabbed the attention of EFF.org (Electronic Frontier Foundation), ArsTechnica, and Techdirt.com among others. Within a few hours, interviews had been set up with ARS and EFF and by evening the stories were published.
NOTE: In all fairness it is worth mentioning that the anti-copyright troll site fightcopyrighttrolls.com had also reported on this issue. This may have indeed helped bring attention to the story as they were just recently featured in a Techdirt story, and also have the EFF behind them in a separate legal battle.
Meanwhile the interwebs continue to work their magic as both the ArsTechnica and Techdirt articles have nearly 100 comments from their communities. Reddit currently has 7 separate discussions going on the matter. One thread has over 350 comments, tweets and re-tweets which continue to flutter. There are also mentions on Facebook, including Linda Ellis herself stating:
"Linda Ellis – AUTHOR, SPEAKER, POET I thought when I watched my father die, I had met evil in the form of cancer. But today, I met it all over again…in the form of the ignorant who reside in Cyberspace."
( Have no fear, this comment will likely disappear from that Facebook page but it has safely been saved in the archives.)
I guess we can all thank the opposing attorney Elizabeth McBride as well as the Judge Frank J. Jordan in this case for creating this evolving monster. It was after all the judges choice to allow McBride to draft the sweeping and overly broad PPO, which he then stamped with his approval. According to another statement Ellis makes via Facebook, this is not a free speech issue:
"Some are trying to turn my story (below) of stalking, threats, intimidation and harassment into a Free Speech debate. Do you believe that free speech grants us the right to threaten the safety of people and their families if we disagree with them? I don't, and the judge didn't. "
By the sheer amount of comments coming forth, the vast majority certainly disagree here…time will tell.
On a completely different note, I find it interesting that opposing attorney Elizabeth McBride is married to a judge who just happens to work in the same exact courthouse that Judge Frank Jordan holds court. I'm not saying anything fishy happened or anything like that, just that I find it interesting. You're certainly free to form your own opinions in the matter.
Notable Quotes:
*"I believe in honesty and truthfulness, without which I cannot win the respect and confidence of my fellow men"… a quote taken from Bonner's  Facebook page.